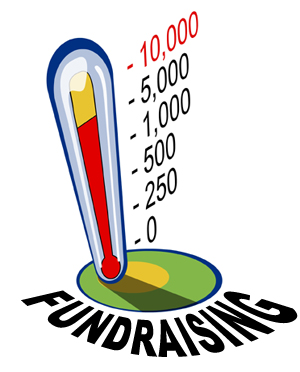 With the rise of websites like Kickstarter, GoFundMe, and IndieGoGo, fundraising has taken on a whole new identity. Even non-profit and not-for-profit companies have turned to the online crowdsourcing sites to avail of the ease and speed with which fundraising can be completed. It's easy to give in and take the easy road, but is the convenience really worth everything you'll lose?
Maintaining supporters for your non-profit company relies on building and nurturing relationships. One two-month fundraiser shared through social media might get you the money you need now, but where will those donors be next year? This is one big, big reason non-profit companies still trust direct mail to get the job done.
So, how do these big returns come from direct mail? Let's take a look:
Gift Catalogs
We already know that catalogs are some of the most powerful direct mail pieces you can send. Did you know these catalogs are also powerful income generators for non-profit organizations? People still enjoy receiving catalogs, flipping through them, and even making purchases, especially during holiday seasons.
Several of the world's largest non-profit organizations, such as Heifer International and the American Red Cross, have seen incredible returns from their gift catalogs. In fact, Save the Children has seen catalog sales grow by more than 400% since the first was released. The only difference between the catalogs these organizations produce and those released by retail organizations is that purchasers send goods where they're needed instead of receiving them in their homes.
Remember, while many love to receive catalogs in printed form, they still often make the final purchase online. UNICEF says that 75% of their online orders can be traced to the direct mail piece they sent. Be sure to include an online version for those who prefer to give online.
Combine Marketing Channels
There is no denying direct mail is still the most powerful form of communication non-profits have with donors. In fact, 91% of non-profit organizations say they use direct mail on a regular basis. Only half of those say they use email. While only 15.5% of those emails see responses, the direct mail has a much higher than average engagement rate.
This may sound like all the proof you need to abandon digital marketing and embrace direct mail. You should, of course, maintain your direct mail marketing efforts. However, keep in mind that donors of all ages respond well to both types of communication. By opening up channels of communication through email and even social media, you can continue to foster relationships after you make introductions through email.
Many givers also prefer the convenience of paying online. By including website address information, you could catch those who plan to give exactly as they're ready. Without that secondary form of communication, donors might become distracted and forget until your next letter.
Reach Younger Donors
Believe it or not, millennials want to get involved and give where they can. Also hard to believe, those younger donors often prefer to receive direct mail rather than emails and tweets. The reason why isn't hard to guess.
Young people are bombarded throughout the day with email and social media messages. When they receive something they can touch, that item becomes special. The message inside is something they'll give attention to. This is why direct mail experiences a higher return on investment every time.
When you're ready to grow your non-profit donations, give us a call at 1-800-984-4266. We can show you how to make the most of your direct mail marketing dollars.
{{cta('c222da97-c5fe-4f16-b0c5-47046e7c79dc')}}