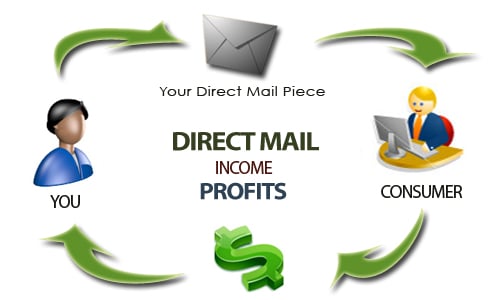 Seemingly savvy marketing professionals have been pushing companies to switch advertising channels from direct mail services to digital channels for the last ten years. The benefits of digital communication are clear. Lower cost on email marketing makes it a preferred method for many businesses; however, low cost comes hand in hand with very low conversion rates. Direct mail continues to offer a response rate more than 30 times higher than marketing emails. Direct mailings remain one of the best kept advertising secrets of today.
Measuring Your Return on Investment
The higher cost of direct mail can create budgetary strain on smaller companies, but when you compare the cost per conversion on mailings versus digital mediums or telemarketing campaigns, the choice is clear.
Cost per lead on direct mailings is comparable to the cost of digital leads.
Telemarketing offers a response rate two to three times greater than direct mail, but cost per lead is more than 4 times higher.
More than half of all estimated advertising budgets are spent on direct mail campaigns
The numbers clearly show the benefits of maintaining a direct mail services budget. The only challenge lies in finding the best way to use direct mail as part of multi-channel marketing campaign.
Generating the Highest Conversion Rates
Rather than reducing direct mail services from the budget, it may be time to re-strategize how you use it. Response rates on returning customers tend to be significantly higher than response rates on general mailings. Instead of sending out a few very large mailings, sending out more frequent and more targeted mailings can dramatically improve conversion rates. When buying lists to bring in new customers, there are ways to minimize the number of addresses while also finding the best audience. For example, instead of buying a list that includes all of the addresses in a given area, consider your best customer. If you sell hardware, ask for lists that include men over the age of twenty-five that are also home owners. These men typically perform more maintenance tasks than non-home owners. The cost per lead is higher when the data is sorted for demographic information, but the savings and improved conversions cover the increase in cost.
Designing Mailings that Sell
Once you have your finalized mailing lists, you need to take a long look at the types of mailings you send out. The goal with mailings is to communicate at a glance. The design should convey your message quickly and clearly. Consider the types of offers that would get you to visit a store or website. Most customers respond better to dollar values than percentages. Customers perceive $25 off a purchase as more valuable than 25 percent off. Make your offer as enticing as possible to generate the most interest.
Direct Mail Still Tops the List of Great Marketing Tools
High conversion rates and low cost per lead makes direct mail services the single best avenue for customer retention. Good design and great deals help push your response rates higher. Careful planning and solid leads give you a marketing avenue that still brings in customers, time after time.